Golden Cottage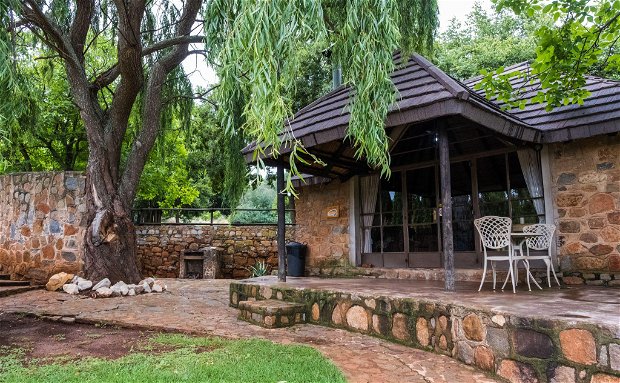 Golden Cottage, known to be our romantic Cottage. Snuggle near the indoor fireplace, laze on the grass patch overlooking the pond just of your patio, have an intimate BBQ in your private Braai nook or simply enjoy a glass of wine on the patio gazing into the distance back drop of trees and abundance of bird life.
Golden Cottage has a Queen size Post Bed, en-suite bathroom with shower and well stocked kitchenette with gas stove, Microwave and Fridge/Freezer as well as two wing-back chairs in front of the fireplace. Golden Cottage is located in the Middle of the farm around our Bass Pond with 3 other cottages in the near proximity and within Wi-Fi range.
Be sure to get a surprise visit from our Donkeys – Wors and Tjoppie and clang.